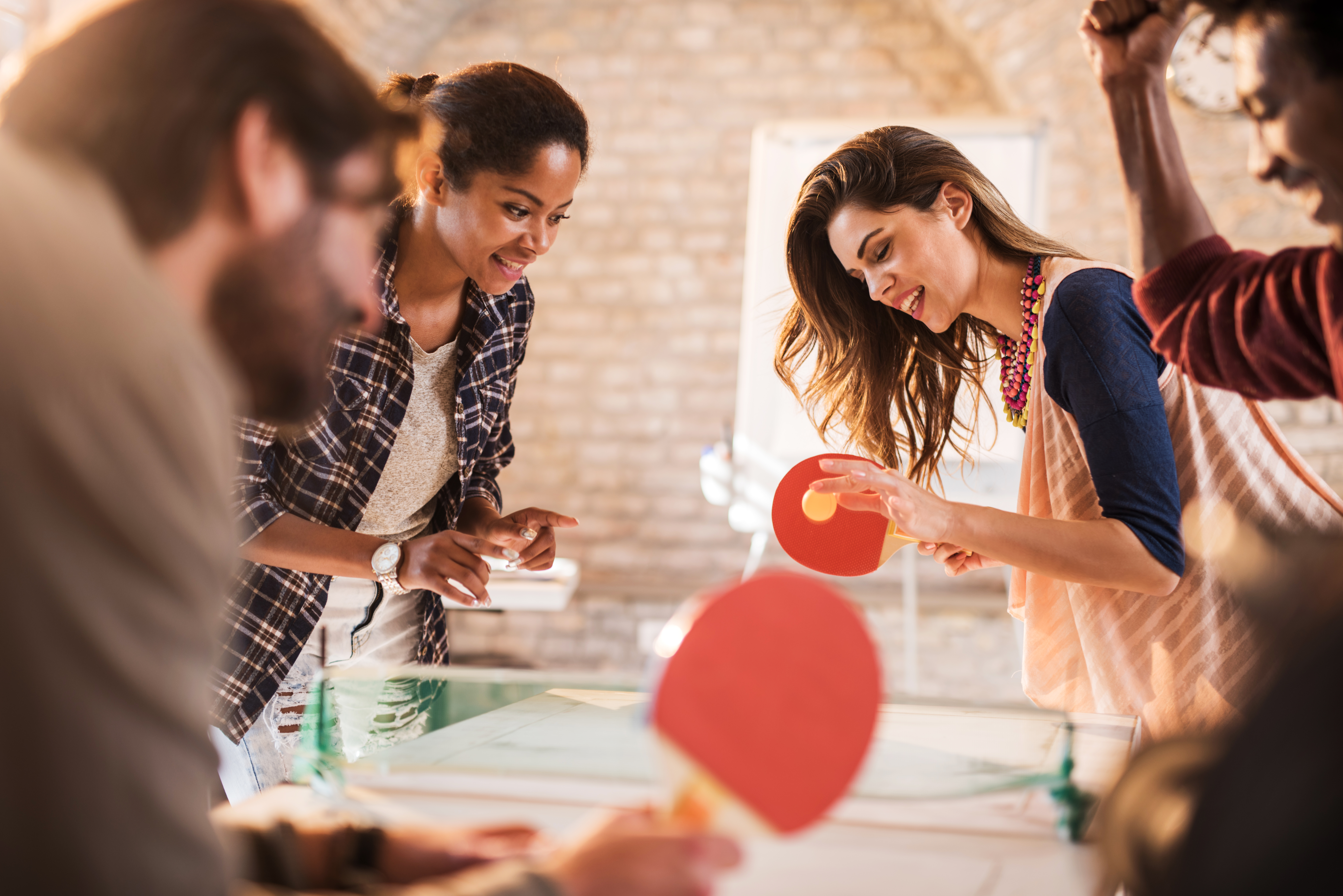 Game Room Ideas for Family Fun
As the kids go back to school, you'll be looking for more ways to spend time with them on evenings and weekends at home. All you need is a little space to actively bring the family together for game nights that are not only fun for kids, but parents, family, and friends! Rework any space in your home. Think basement, spare room, or even the attic!
Pool Tables Plus, serving New Jersey and New York, has every option from ping pong to arcade games along with all types of options and styles for classic darts and pool tables to outfit your family game room.
Pool Tables, Ping Pong, Darts, Shuffleboard, and Beyond
Pool is not just for adults, but teaches children the importance of patience and focus. Ping pong, foosball, air hockey, and darts are not only fun to play, but they can help the youngsters with hand-eye coordination and give the older teens a reason to stay home with their friends. Other games your family might enjoy include poker, bumper pool, and shuffleboard. Show your kids what your childhood was like by adding a classic arcade game like Ms Pacman to the room. There are even units that feature multiple games for hours of endless fun. Surprise, Pool Tables Plus even has Skee Ball!
Game Room Tables and Chair sets
For families that are into board games, spend hours playing Monopoly, Yahtzee, or Chess at a table with comfy chairs. To avoid stains from spills, stick with easy to clean materials, such as leather. For tiny tots, create a space just for them with a kid friendly table and chairs. A cute and fun décor idea is to frame their board games; attach the pieces to the back, and hang it on the wall. Candyland never looked so good!
Entertainment – Home Theater Seating
Of course no game room is complete without entertainment. A well placed TV and overstuffed home theater seats or chairs can serve as video game central or the perfect spot to snuggle up for the latest movies. Pool Tables Plus in New Jersey offers over 12 different home theater seats available in a number of styles, configurations, and features such as underglow lighting.
Many theater seats offer storage to keep blankets and pillows handy for chilly nights, or to help the kids fall asleep. Power theater chairs bring an upscale moving going experience right into the comfort of your own home. If you are looking to bring the party to your house, a home theater experience will be the ticket to any successful adult or kids party.
Home Bar – Wet Bar and Refreshments
Don't forget the refreshments. Creating a home bar area with storage is a great way to have snacks ready when the mood hits. Purchase a bar set or customize your own with cabinets and a nice countertop. Make it functional and decorative with fun colors and extra decor. Stock up on cold beverages, candy, and salty treats. Add a small popcorn maker for fresh popcorn while you play!
When it comes to designing your game room the sky's the limit, but, keep your family in mind. What do they enjoy? What can you do together? Make it a reflection of who you are and your family will love coming together in the space you created just for them.