Let us help you complete your Man Cave look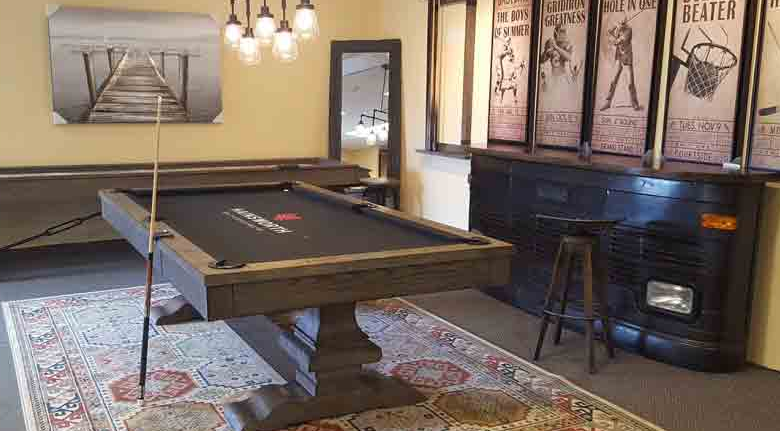 Tones of fine scotch, burning cigars and genuine leather fill the air. Stories of debauchery, hunting, fishing, motorcycles and sports dominate conversation. Pool balls can be heard knocking into each other and just barely falling into their corner pockets. What you're envisioning is the quintessential man cave. Stop envisioning. Lay the hard wood floors, place the crown molding, and paint the walls.  It's time to bring your space to life and furnish your soon-to-be man cave.
Start with a bar worth bragging about. Do you want a custom built bar or do you want a quality pre-built bar and bar back? We offer several types of bars and accessories at Pool Tables Plus ranging from classic styles to sleek modern Manhattan bars. Need help installing your man cave must have? Count on us to deliver and install your new addition. The bar's covered, now what about a place for the guys to watch the game?
Custom built Richmond Flush Cut Angled Bar Room A Must Have For Any Man Cave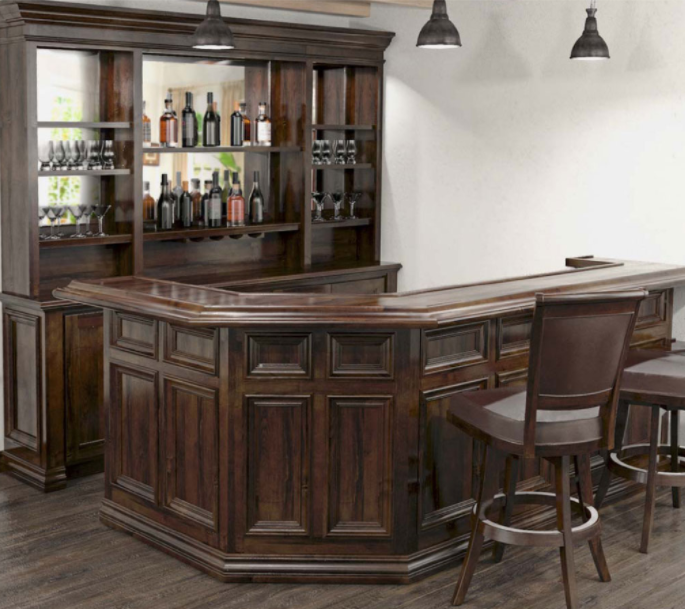 With some sort of sporting event taking place almost every Saturday and the incorporation of video games into modern day man caves, perfect seating to accommodate all your buds is absolutely necessary. Pool Tables Plus offers several styles of seating ranging from classic stationary sofas & sectionals, to modern day theatre seating with all of the tech amenities anyone can enjoy.
We will always suggest furnishing your man cave with a genuine leather sofa, colored in a classic bourbon tone, with USB ports to stay connected and power reclining options for that perfect modern day, tech-friendly, man cave feel. Tighten up with two matching chairs and a coffee table in the center as a place to display a cigar filled humidor. Pair with some rock glasses, bowls for snacks and room for gaming controllers and the entertainment center is almost finished. Complete the look with a handmade oriental rug to bring everything together, and you'll have created a space James Bond would approve of.
Riley Reclining Theatre Seating with Power Headrest, the ultimate man cave seating option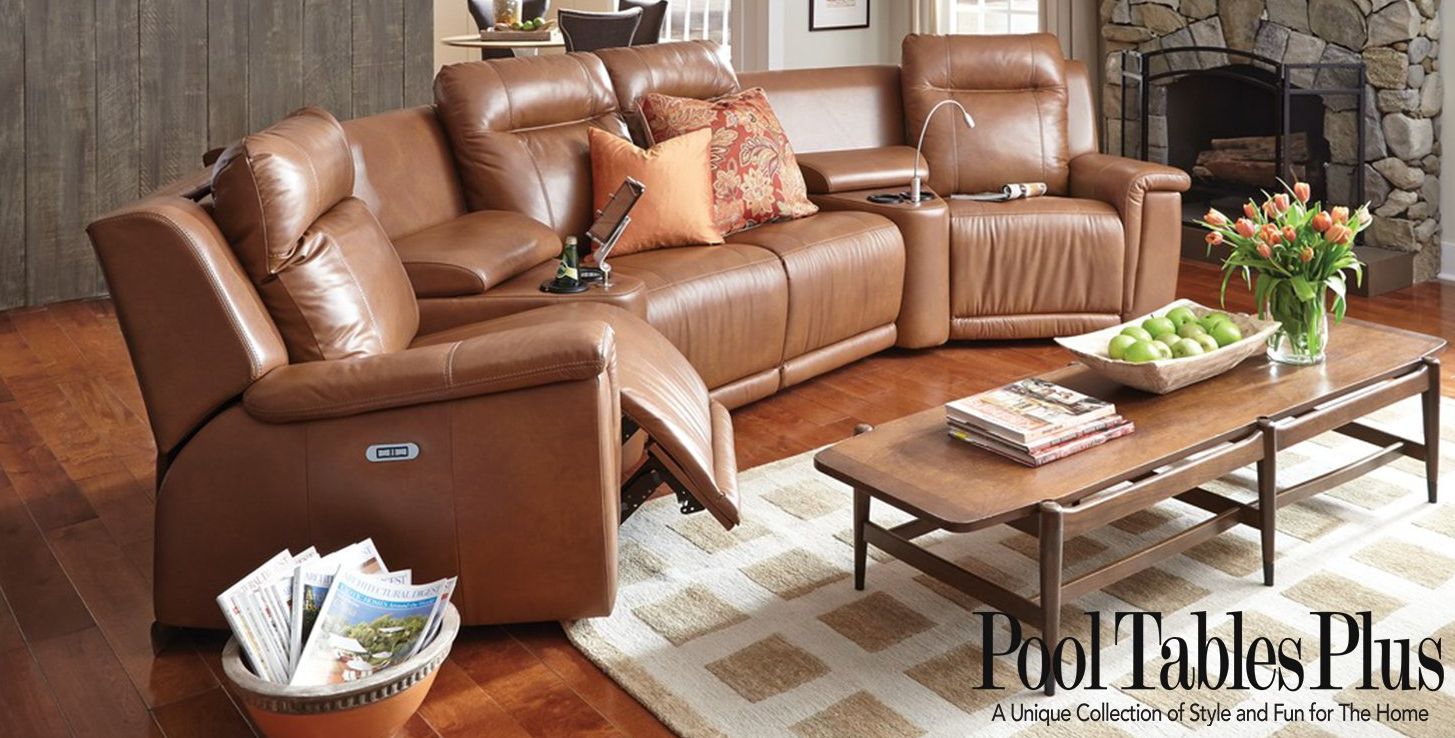 We've saved the most important man cave must have for last. The pool table. To have a man cave without a pool table would be like throwing a Superbowl party without cable. The pool table brings that traditional game room aspect; an original game of respect, hustle and deal breaking. Add a removable table top to that billiards table and you allow for a Doc Holliday worthy Poker table.
Metro Dine & Play Pool Table can double as a gaming table with the removable top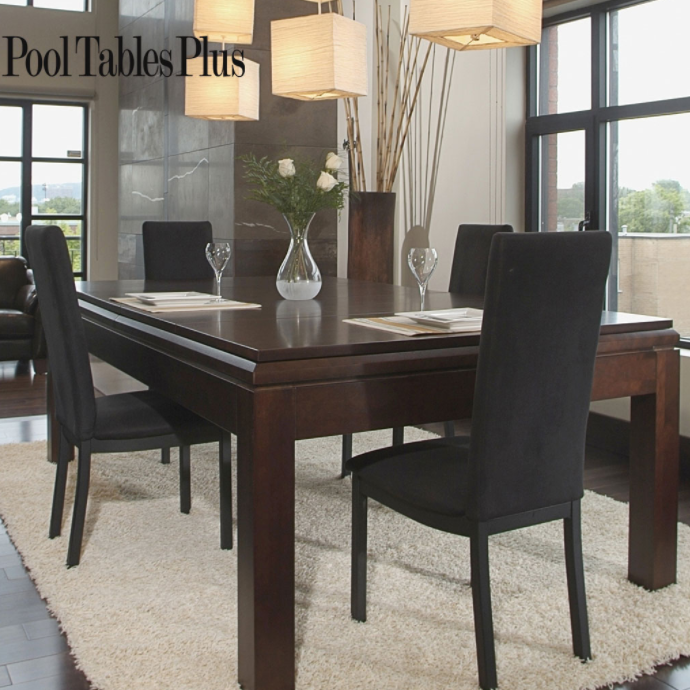 Once you have incorporated all of these must haves into your man cave, tactfully place some cool pieces from your travels to add some personality. Framed posters/ tickets from that legendary concert you hit in high school and a game mount from a successful hunt years ago. Don't forget the inherited or collected long guns and/or swords. These things add personal substance to your man cave – don't think of these things as decorations but instead as pieces of your collection which you've decided to put on display to share with your friends.